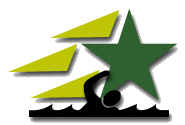 The Patriot Masters Swim Team is open to any GMU student and to adult swimmers (18 and older). The team is geared towards fitness and competitive swimming at any level. Coaching is provided for stroke and turn analysis, competitive swimming techniques, and swimming-related out of water training. While a large emphasis is placed on training, there is also vibrant social atmosphere with after-workout hottub sessions. We swim because we enjoy it! You do not have to compete to join.

George Mason University's Aquatic Center
---
2019 SPRINT CLASSIC
Thank you for attending our meet. Click here to view the Sprint Classic Meet information page which contains the results from 2019 and prior years.
---
COLONIES ZONE 2020
George Mason University has cancelled all events on campus, including the 2020 Colonies Zone SCY Championship meet. The meet director has asked Club Assistant to refund all entry fees submitted.
Click here to view the meet information.
---
NEWS
Parking passes have been issued. Please be extremely careful about where you park.

Check out our team bylaws. This link will take you to a Microsoft Word document that gives our bylaws. This is another step to becoming an official non-profit organization.

If anybody wants to serve on the board next year, please let Tim Timmons know. Here are our club officers:
President--Tim Timmons
Treasurer--Elaina Moy
Secretary-- Paul Grecco
Registrar--Cheryl Ward
---
Fees
GMU STUDENT (full time with ID): $125/session
GMU FACULTY/STAFF/AQUATIC CENTER MEMBER: $210/session
NON-MEMBER: $250/session plus $15 for a parking pass
We allow Drop-ins if you are from out of town, and make prior arrangements.
Session 1: Sept 1 - Dec 31
Session 2: Jan 1 - April 30
Session 3: May 1 - July 31
---

Workout Times
(NOTE: Always reference the Aquatics Center Web site for Pool Closure Information!)
Practice Schedule (September 1-May 3)
Tuesday: 7pm-8:30pm
Thursday: 7pm-8:30pm
Friday: 6pm-7:30pm
Saturday: 10:30am-12:00pm
Sunday: 8:15am-9:45am

The pool is set up short course in the winter and long course in the summer.
Long Course Practice Schedule (May 4-July 31)
Tuesday: 6pm-7:30pm
Thursday: 6pm-7:30pm
Friday: 6pm-7:30pm
Saturday: 10:30am-12pm
Sunday: 9am-10:30am

There is no practice during August
The link above will take you to the GMU Aquatics Center web site. Click Back to return here!
---
Coach: Cheryl Ward
Cheryl helped start the Patriot Masters Swim Team in 1998 and has been involved with the team ever since. Over the years she's directed many masters competitions, coached practices and swum on relays for the team. She still tries to get in the water a few times a week believing that swimming is the ideal sport to keep her fit for life.
As an athlete, Cheryl represented her native Canada in many international competitions including the 1982 World Championships, 1982 Commonwealth Games, 1983 Pan-Pacific Championships, 1987 World University Games and 1987 Pan American Games. The highlight of her swimming career came in 1984 when she placed 5th in the 400 Free Relay at the Summer Olympic Games in Los Angeles.
Cheryl graduated from the University of Arkansas in 1989 with a Bachelor of Science in Business Administration. While at Arkansas, she was a four-time All American and school record holder in the 100 free, 200 free, 500 free, 200 IM and 400 IM.
---
Contact Information
We've set up a special email account for contacting us. This email will be sent to a couple people in our club, so somebody will get back in touch with you very soon. Or, stop by the GMU Aquatics Center during a practice and chat with us or talk to the people behind the front desk.
---
Search This Site
This is a Google Search Test.
---

Links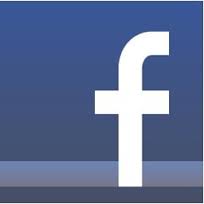 Go to our Facebook page by clicking the icon (this will not cause you to follow or like us)

United States Masters Swimming (USMS) is the national organization that coordinates and sponsors Masters Swimming. For administrative purposes, USMS is divided into Local Masters Swim Committees (LMSCs). While you do not have to register to swim with the Patriot Masters Swim Team, you will need to register to compete.
To find out more about United States Masters Swimming: www.usms.org
To find swim events being held throughout the northeast: www.colonieszone.org
To register as a Potomac Valley Swimmer: www.pvmasters.org/pv
To register as a Non-Potomac Valley Virginia Swimmer: www.vaswim.org
To go to the GMU Aquatic Center web: aquatics.gmu.edu
Site Owner: Drew Moll